O-Pile Pipes and MHZ Sheet Piles supplied for construction of Cebu South Harbor.
Mlion Corporation Pte Ltd worked together with the private owners of the port to develop the masterplan and design concept in 2019. After providing various feasibility studies on the port construction method, all parties agreed on the steel solution and O-Pile Steel Pipe Sheet Piles (SPSP) with Z shape sheet pile and tie rods solution proven to be the most cost effective and technically superior option.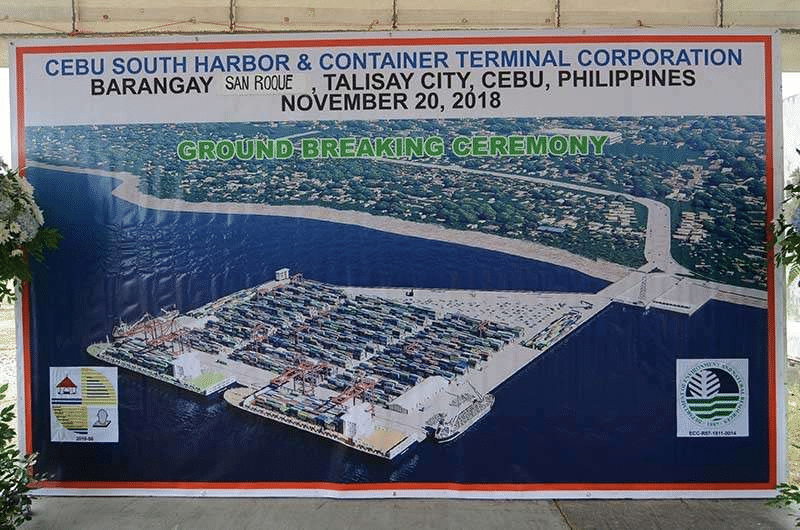 Cebu South Port and Container Terminal Services Corp (CSHCTSC) will cater to container and break bulk cargo operations and the project will reclaim 25 hectares in water of Talisay City. The private and commercial port will be a state-of-the-art facility that will become a gateway for international ships to call.
O-Piles with size of 916mm and 1016mm Outside Diameter in 24m were delivered with 180mm interlocks welded onto the pile in API X70 Grade.
MHZ36-1 and MHZ42-1 sheet piles in length of 24m.
Upset end Tie Rods in 50-100mm Sizes and lengths of up to 30m were utilized as well.
Mlion Corporation delivered all items by chartered vessel to the site location to minimize the unloading and double handling required and also coordination with local harbour masters and port authorities for clearance and docking purposes.
O-Pile interlocks are the best Pipe-Pipe Wall interlocks in the market providing superior strength. Tensile tests has shown O-Pile interlocks guaranteeing 194 kN in pull strength, which is at least 3x stronger than standard L-T, P-T and P-P. They have been implemented in many projects around South East Asia.
MHZ Hot Rolled Sheet Piles are Z shape Hot Rolled Sheet Piles, capable of providing superior weight to strength efficiencies as compared to Cold Formed or JIS Type Sheet piles. The strong larssen interlocks and strengthened profiles, provide good corrosion resistance for seawater usage as well as fast piling speeds.