Mlion Corporation supplied Type 4 Sheet Piles for PUB's Improvement to Bukit Timah Canal project.
Mlion Corporation supplied Type 4 Sheet Piles for PUB's Improvement to Bukit Timah Canal project. Lengths of piles ranging from 13.5m to 18.5m were customised so that no wastage would occur. The piles also utilised higher steel grade of SY390 as compared to the standard JIS Standard SY295.
The project is critical in preventing floods along the section of the river which many homes and communities live in as seen in August 2021.
Investments in drainage improvements and flood protection measures have helped to reduce flood-prone areas in Singapore from 3,200 hectares in the 1970s to 28 hectares today despite increasing urbanisation.
Earlier this year, Sustainability and the Environment Minister Grace Fu announced that the Government will pump in another S$1.4 billion in the next five years to enhance its drainage systems and better deal with the effects of climate change.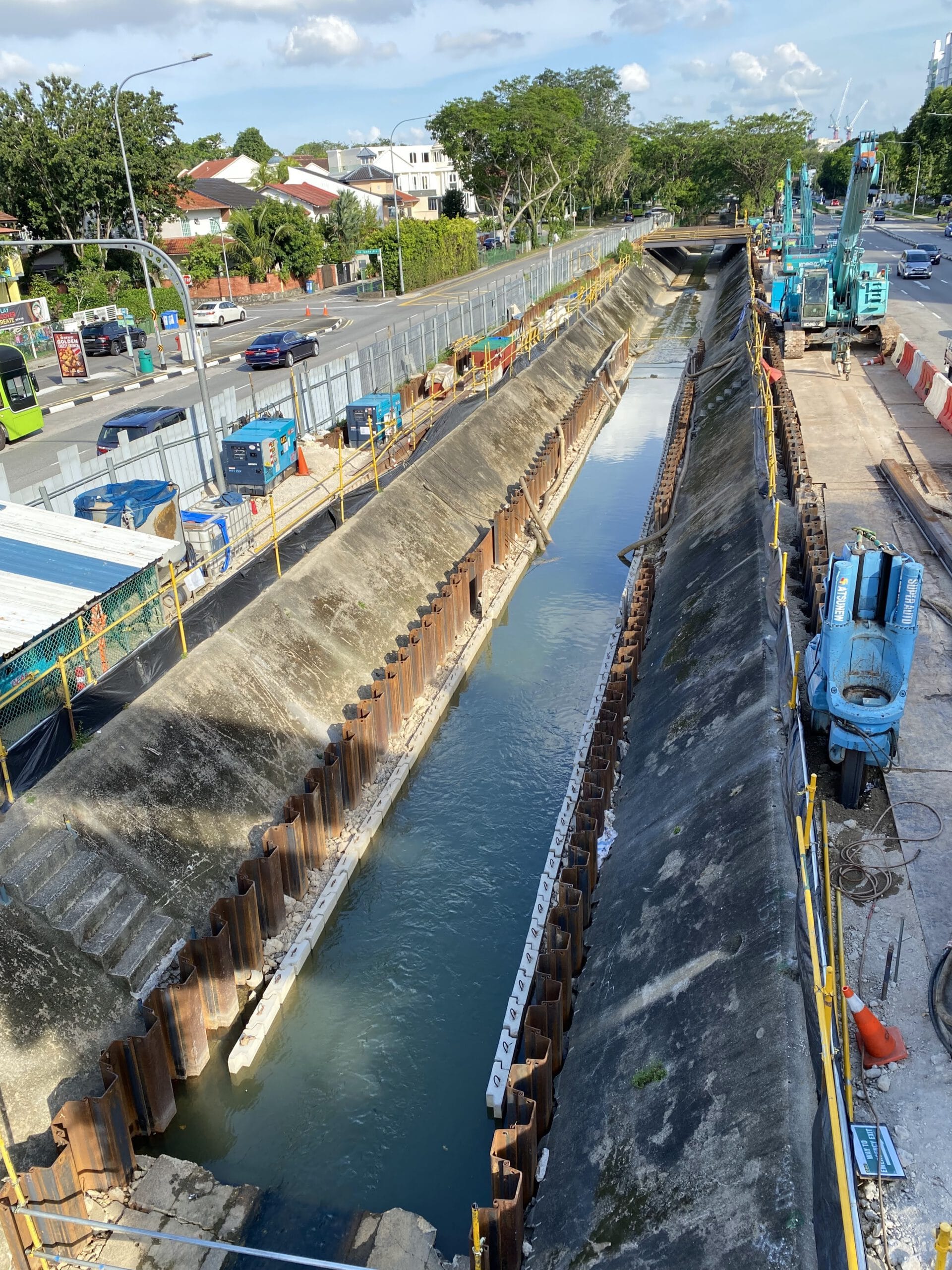 In a recent Channel News Asia article published on 8th September 2021, Dr Cecilia Tortajada, an adjunct senior research fellow at the Lee Kuan Yew School of Public Policy's Institute of Water Policy commented,
"Singapore is very small so it has to be efficient with its resources and land, and every time we talk about (improving or expanding) drains, they are associated with changes to land use," she said.
"If we plan for storms like the (recent one at Bukit Timah in August 2021), we will have to extend the drains by one more metre, so we will have drains that instead of being 1.5m would be 2.5m. You will also need a bigger outlet drain for all the water to go out and expand major waterways too," she added.
Mlion Corporation is the market leader in foundation steel solutions for Waterfront and Underground projects in Southeast Asia. We supply sheet piles, steel pipes, tie rods, long and flat steel products for rehabilitation and upgrading works for river and flood control projects in Singapore and the region. We look forward to providing you customised solutions and partnering you on your next project.